Activities 2022-2023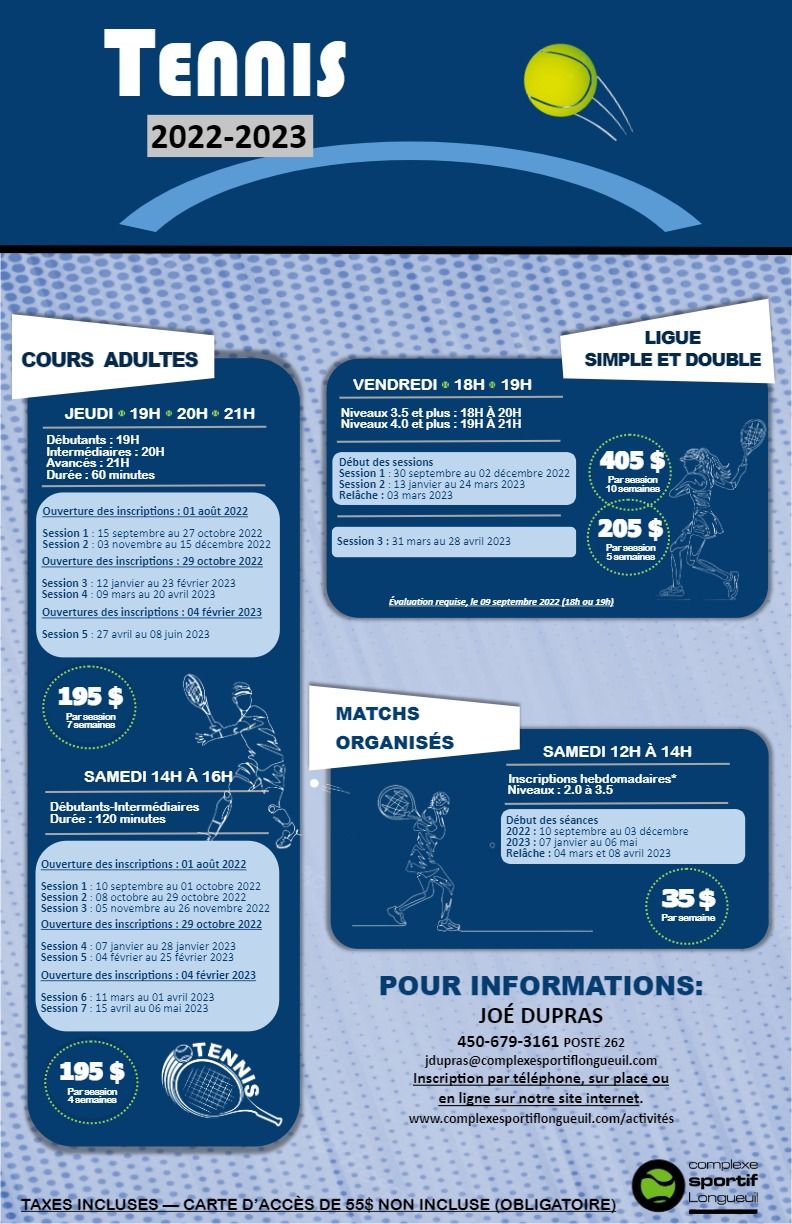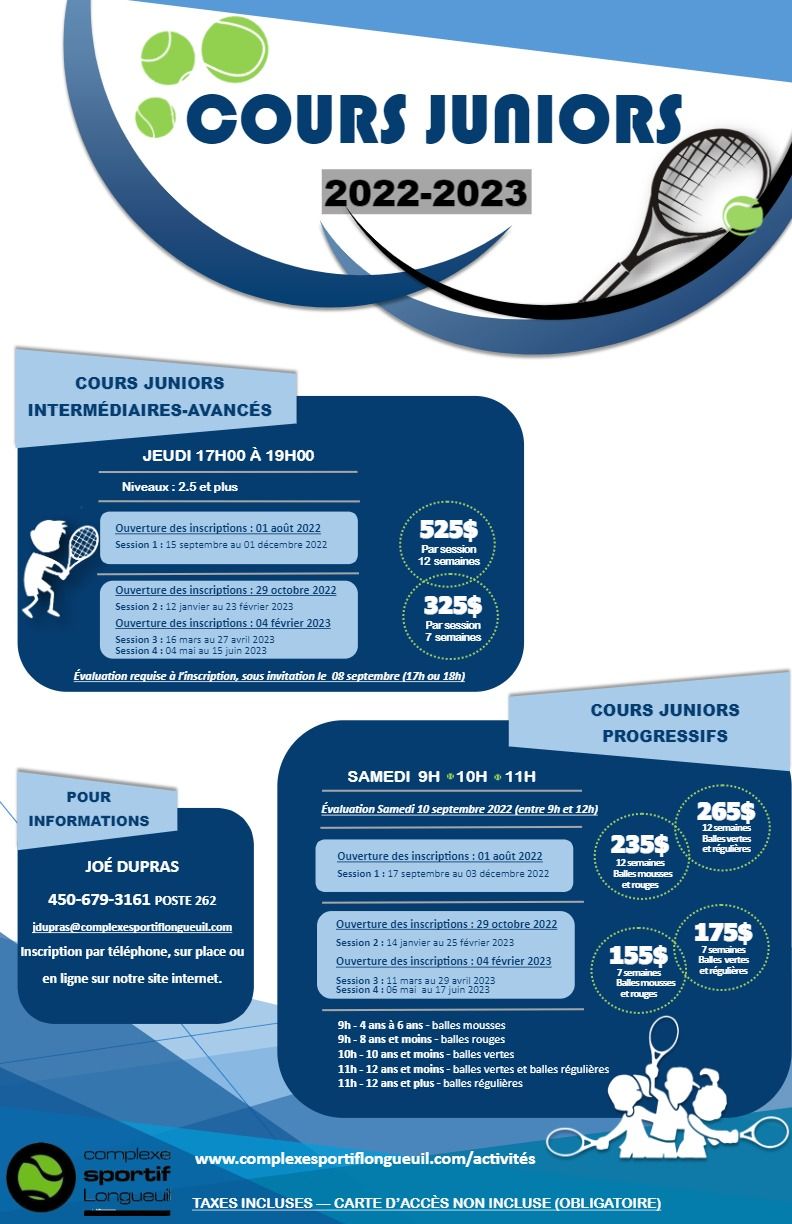 .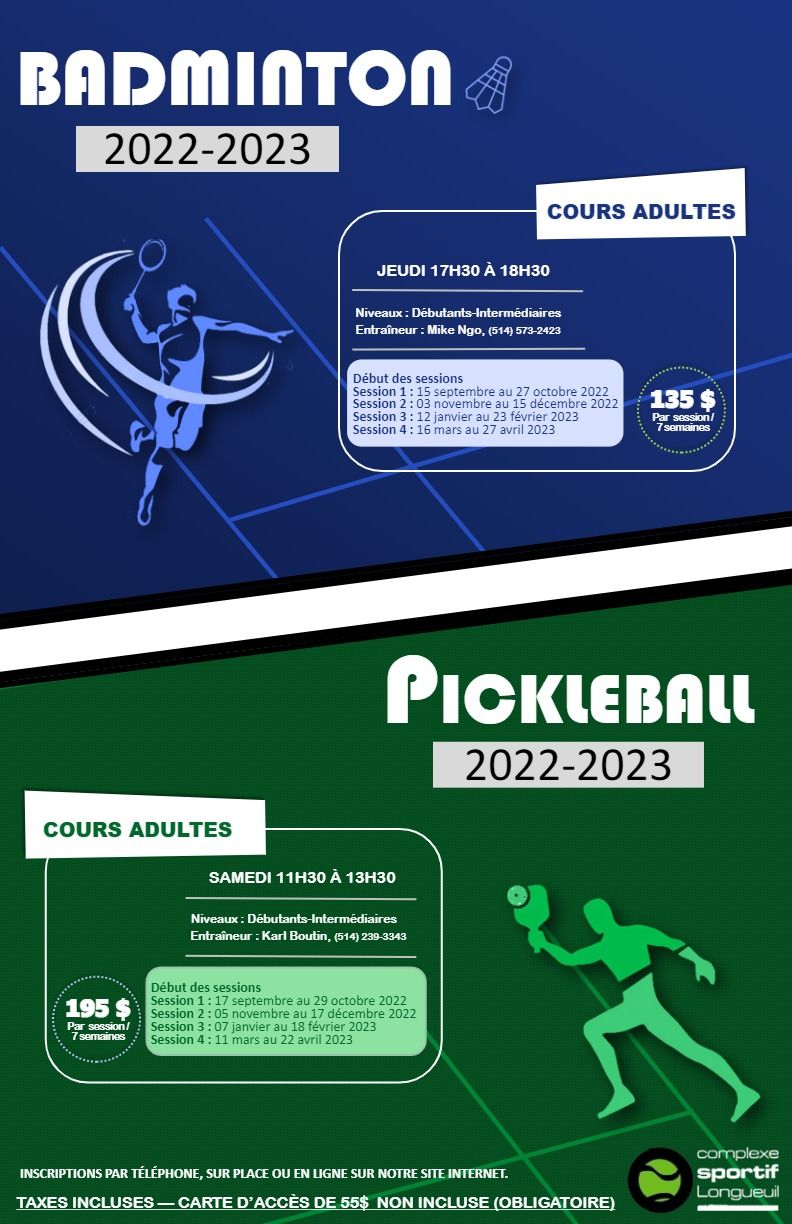 Activities Summer 2023
Registrations for summer activities will be back on Spring 2023.
Register to our newsletter and to our Facebook page to stay tuned about activities that will be offered this summer and about registration dates.
PS: Registrations for the tennis adult summer camp have already started since February 27th. Don't miss your chance to participate to the specialized tennis camp, registrations are limited.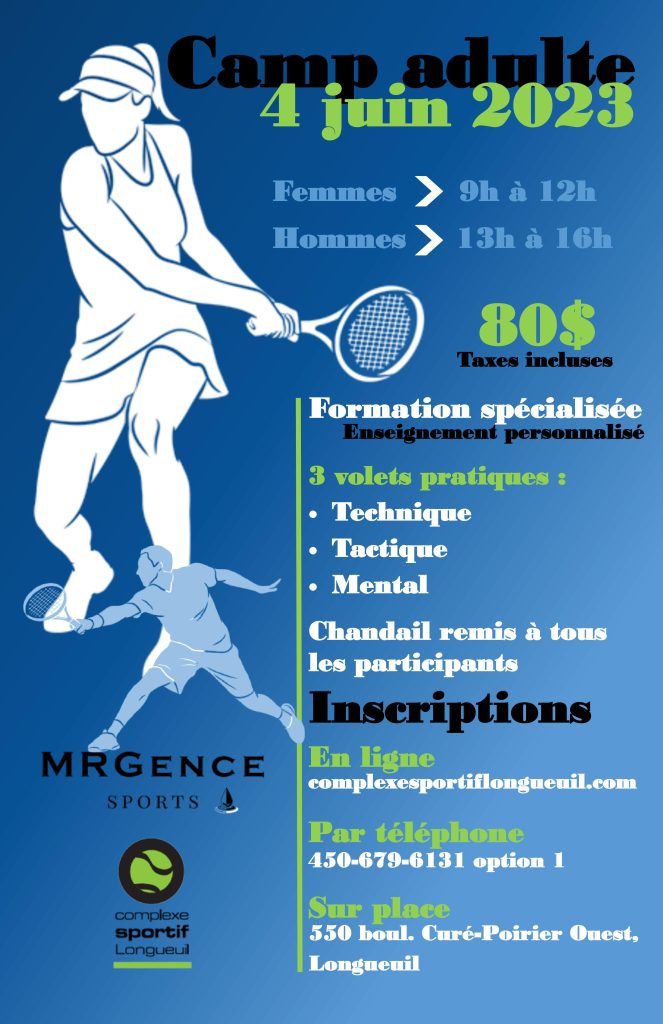 REGISTRATIONS
By phone
450-679-6131 option 1
Online